Titletown Office Partners welcomes CLA to the US Venture Center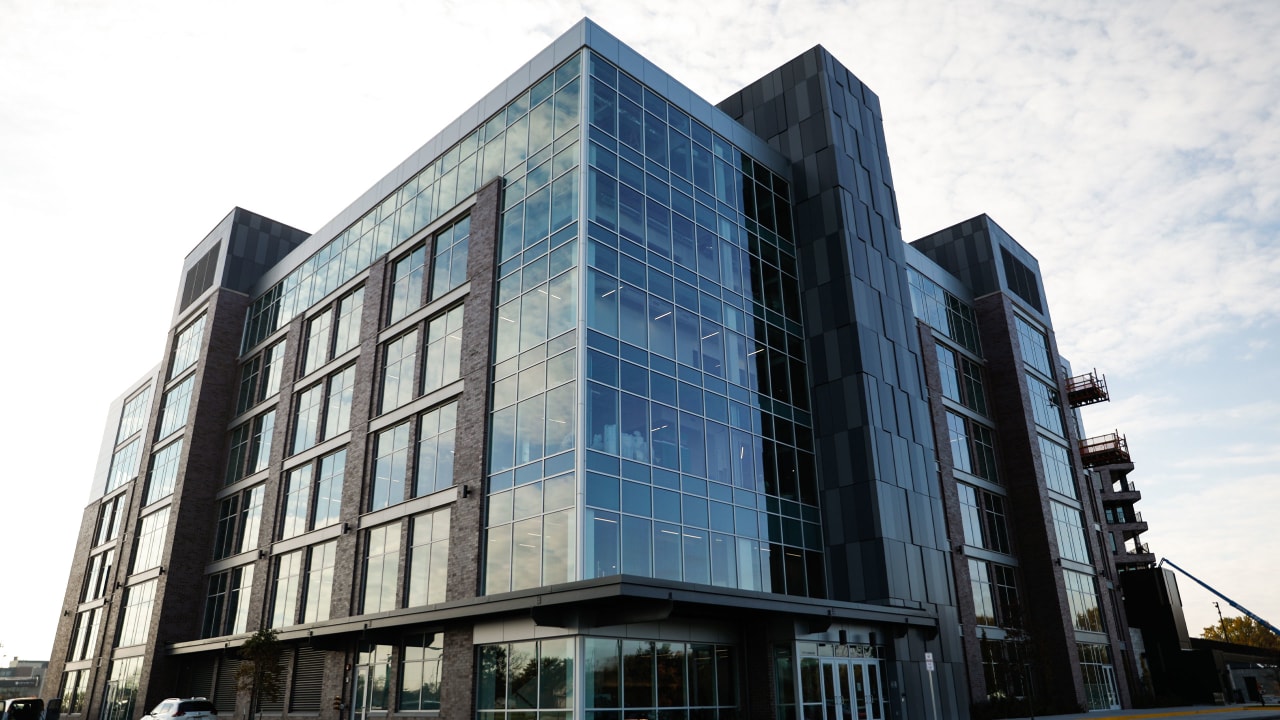 Titletown Office Partners, the real estate development partnership led by Green Bay Packers and Commercial Horizons, today announced its intention for CLA (CliftonLarsonAllen LLP), one of the leading professional services firms in the United States, to establish its Green Bay operations in the United States. Venture Center, the office tower in Titletown.
CLA's upcoming move to the US Venture Center also complements CLA's CPA relationship with TitletownTech, the partnership between the Green Bay Packers and Microsoft located in Titletown that enables and invests in start-ups and existing businesses.
"We are delighted to be able to welcome CLA to Titletown," said Mark Murphy, President and CEO of Packers. "As a company that works with businesses on many different fronts, CLA is a great addition to the mix. Development continues to mature and we look forward to the increasing energy that will come as the workforce and resident population increases. "
The CLA office area, which will encompass the entire second floor, is under construction and will be ready for occupancy in spring 2022. The US Venture Center will be 70% occupied and CLA will join the list.
"Our move to the Titletown building is another example of our commitment to this area and to business innovation," said Brad Frank, Managing Director of CLA Green Bay. "We are passionate about serving technology and venture capital firms in Northeastern Wisconsin, creating opportunities for clients in all industries, for our employees and for our communities. "
"We are pleased that what we are building at the US Venture Center has attracted a tenant of CLA's caliber," said Jeff Weyers, co-owner of Commercial Horizons. "CLA brings us to 70% occupancy and we look forward to additional tenants to bring us to 80% soon. Our remaining space is 26,000 square feet located on the first floor adjacent to Titletown Square. We are excited to speak to prospects about the potential of this space. "
Titretown Development LLC
Titletown Development LLC, the development arm of the Green Bay Packers, builds on the success of the major redevelopment of Lambeau Field in 2003 and on recent expansion and renovations with its work on Titletown. The 45-acre development maximizes its ideal location just west of the iconic stadium to attract additional visitors to the area, drive regional economic growth, provide new amenities to residents, and complement the appeal of Grand Green Bay as a great place to live, work, play and create. The first phase of Titletown included the Four Diamond Lodge Kohler Hotel, Hinterland Restaurant and Brewery, Bellin Health Titletown Sports Medicine & Orthopedics, TitletownTech, The Turn and Associated Bank. Phase two includes approximately 220 residences and the US Venture Center, as well as future developments that may include retail, dining and entertainment. www.titletown.com
Commercial Horizons is a Wisconsin-based commercial, commercial, office and industrial real estate developer who works with tenants and provides advice and leadership from the start of the development process and site selection through to building completion. . Since owners and partners Bob and Jeff Weyers and Paul Klister acquired Commercial Horizons, Inc., in 2000, they have developed over three million square feet of properties in seven different states and have offices in Green Bay and Appleton, Wis. www.horizoncommercial.com
CLA (CliftonLarsonAllen LLP)
CLA exists to create opportunities for our clients, employees and communities through industry-focused wealth advisory, outsourcing, auditing, tax and advisory services. With 7,400 people, over 120 locations in the United States, and a worldwide affiliation, we promise to know and help you. For more information, visit CLAconnect.com. Investment advisory services are offered by CliftonLarsonAllen Wealth Advisors, LLC, an investment adviser registered with the SEC.