Real estate in Calgary is on a year-end boom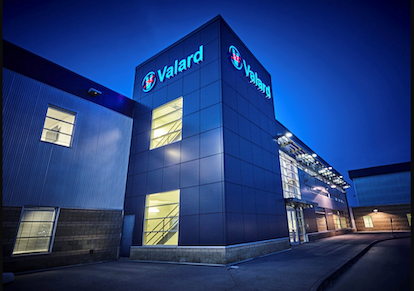 Commercial and industrial sales are set to top $ 2 billion this year as the housing market flirts with a 16-year record for transactions in November
With $ 468 million in sales – not including the $ 1.2 billion purchase of the Bow Office Tower that has yet to be closed – in Q3 (Q3) 2021, Calgary is on track to overtake the $ 2 billion in commercial and industrial real estate sales this year, according to the Altus Group.
Meanwhile, November home sales reached 2,110 deals, just below the monthly record set in 2005, as the sales-to-new listings ratio hit 100%.
Altus reports that the Calgary commercial real estate market recorded 115 transactions for a total investment volume of $ 468 million in the third quarter, bringing the total investment volume for the year to nearly $ 2 billion. Total sales volume increased 37% compared to the first three quarters of 2020.
Industrial sales led the parade of investment in commercial and industrial assets in the third quarter, with 27 deals valued at $ 188 million. This sector was dominated by two major transactions of distribution logistics centers. These include the $ 69.7 million purchase of a 496,000 square foot Canadian Tire distribution center by Skyline Commercial Real Estate Investment Trust (FPI); and the sale for $ 32.18 million of the industrial and office complex of the head office of Valad Construction to Nexus REIT.
The ICI (industrial-commercial-institutional) land sector was the second most active in terms of dollar volume with 38 transactions amounting to $ 83 million, up 62 percent from the third quarter of 2020.
The multi-family rental apartment sector recorded 15 transactions totaling $ 82 million, an increase of 70% from the same point last year, and only a slight decrease from the previous quarter.
The retail sector totaled $ 44 million in transactions, an increase of 110% from the third quarter of 2020.
The largest retail sale was the $ 8.35 million purchase of Hansen Ranch Plaza, a nearly 12,000 square foot shopping center in northwest Calgary, purchased by local investors.
"The besieged Calgary office market has remained stable, with five transactions totaling $ 15 million, a negligible change from the same quarter last year," noted Ben Tatterton, director of data solutions at Altus, who prepared the Calgary report with National Research Director Krut DSesai. .
The historic sale of the Bow Office Tower will be recorded in an upcoming quarter, Altus noted.
The two million square foot Bow Tower was purchased in August from H&R REIT of Toronto by Oak Street Real Estate Capital of Chicago for $ 1.216 million in a transaction expected to close by end of this year.
The Calgary Real Estate Board (CREB) reported a rush of home buyers in November.
"Loan rates are expected to rise next year, which has created a sense of urgency among buyers who want to enter the housing market before rates rise," CREB chief economist said. , Ann-Marie Lurie. She added that supply levels have tightened, pushing up prices.
The benchmark price for composite homes in November was $ 461,000, up almost 9% from November 2020, according to Lurie.