People and Property: Real Estate and Construction News Around NH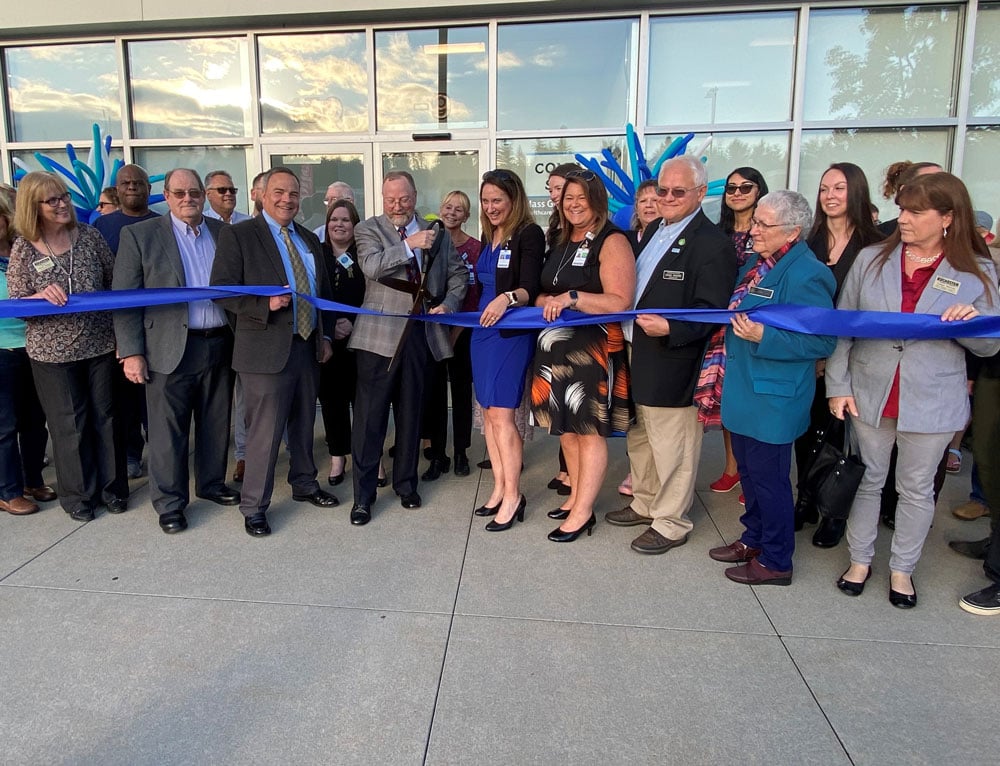 An entity based in Manchester Kelley Family Properties sold 6 Loudon Rd., a 65,520 square foot office building in Concord, to Sarnia Seacoast LLC for $10.5 million. The Kelley entity, JP Irving LLC, acquired the property in 2019 for $5.6 million. "I am delighted that we have been able to add value to this asset that we have made, in such a short time and through difficult periods in the office market which have been brought about by the Covid-19 pandemic," said said the cabinet. Benjamin Kelley. The property has a diversity of tenants, including several dental and medical uses, many of which were recently renewed under long-term contracts, he said. Ethan Cole of North Atlantic Commercial Real Estate Investments LLC represented the buyer in the transaction and worked directly with the sellers.
The River Valley Club, a 9,000 square foot fitness and child care center in Lebanon, received a $7.5 million loan for facility improvements from the NH Business Finance Authority. The loan comes from a new lending program made up of funds from the US Treasury Department's Small Business Credit Initiative. The loan, made in partnership with Ledyard National Bank, will be used to expand and modernize the facilities so that the daycare can accommodate another 60 children. It currently has 188. For more information on BFA programs and resources, visit NHBFA.com.
Community Toolbox of Portsmouth has become a program of Southeast New Hampshire Habitat for Humanity. Both organizations seek to provide housing resources and assistance to families in need, and in recent years, said Marcie BerganManaging Director of SENH Habitat, the mission has expanded to include helping veterans and seniors aging in place.
Wood & Clay, a Gilford company that specializes in building and renovating custom homes, has purchased an additional $25,000 in New Hampshire Business Tax Credits to support the redevelopment of Gale School in Belmont. Last year, the company purchased $50,000 worth of credits. The project aims to transform the historic school into a community facility that will include a new curriculum center for Lake District Community Services.
Bill Steven of Hooksett, president and owner of Harvey Building Society., has been appointed to the board of directors of St. Mary's Bank. Currently a cabinet minister at Catholic Medical Center, Stevens is a member of the Manchester Country Club Finance Committee and the NH Associated General Contractors Building and PAC Committee.
The US Department of Housing and urban development awards a $5.4 million grant to the City of Manchester to help protect families with young children from the dangers of exposure to lead-based paint. The funding, announced by the US Senator. Jeanne Shaheen and Maggie Hassan and congressman Chris Dadsfunding consists of $4.7 million through the Lead Harm Reduction Grants program to maximize the number of children under 6 protected from lead poisoning, plus funding additional $700,000 for healthy homes. health.
Owners at Foothills Estates MHP, Campton, recently purchased its fleet of 94 manufactured homes, making it the 145th resident-owned community (ROC) in New Hampshire. Thanks to the training and technical assistance of the New Hampshire Community Loan Fund The ROC-NH team, homeowners organized and formed the Two Rivers Mobile Home Community Cooperative in early May. The co-op negotiated with park owner Mike Burnham to reach a purchase price of $4 million and finalized the deal Aug. 31 with a mortgage from the Community Loan Fund.
Janet Nickerson of Badger Peabody & Smith Realty has achieved C2EX (Commitment to Excellence) approval from the National Association of Realtors. The program includes the measurement of skills in 11 aspects of professionalism, ranging from customer service to the use of technology. Nickerson is chief broker in the company's Berlin office.