Growth in sight for the county if all goes well | Local news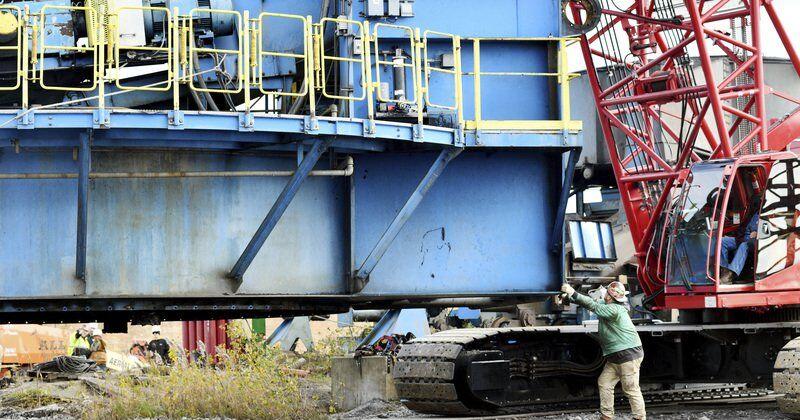 A smoother, gentler industrial base is the hope Ashtabula County officials focus on as they guide the region into the future.
Utilities capable of delivering large amounts of water and electricity to potential businesses are a big plus for businesses looking to locate in Northeast Ohio. Companies also want available land near major transportation networks, giving Ashtabula County an edge in the process of expanding manufacturing and industrial opportunities, development officials say.
Ashtabula County economic development leaders, politicians and education officials all agree the county does not want to go back to a time when industry was destroying the environment and pushing workers to the limit, but believe that there is a new way to be successful.
"We clearly see opportunities," said Greg Myers, Executive Director of Growth Partnership for Ashtabula County. He said many of the leads came from companies wanting to do business in Northeast Ohio and have access to quality infrastructure and transportation options, such as ports and the interstate transportation system.
"I am very confident that there will be continued opportunities in the manufacturing sector," Myers said. He said the biggest challenge is preparing brownfields in the region for potential use.
"If we had sites ready to go, we could have landed a number of projects," Myers said.
Ashtabula County Port Authority executive director Mark Winchell said reclaiming brownfields around the county is key to the future. He said one example is the old Andover Industries site which was remediated with state grants to prepare it for future use.
The Ashtabula County Brownfield Coalition is working to find sites that can be cleaned up and used for other purposes such as manufacturing, Winchell said. He said $ 600,000 in Environmental Protection Agency grants had been used to clean up properties across the region.
The Rock Creek and Geneva sites have also been remediated and are awaiting future use.
Another challenge is to engage owners of some of the older industrial properties to ensure remediation efforts are completed and plans are made for future use, Myers said.
An area of ​​the county where these discussions are underway is starting to bear fruit. He said the Port of Conneaut is a place where a lot of growth can happen.
"There is a tremendous opportunity out there," Myers said.
Myers said the key to economic development is to ensure that new technology is a promoter of the new industry to ensure that air and water resources are not denigrated. He said the unregulated industrial options that created the region's Superfund sites, including Fields Brook, are not an option as government regulations are keeping companies under close scrutiny.
The Petmin project, in Ashtabula, is a key example of the detailed industrial surveillance that will occur when the ingot manufacturing plant is completed, Myers said. The project has been put on hold due to COVID-19 restrictions affecting the company's ability to enter and exit South Africa.
Ashtabula City Manager James Timonere agrees on past environmental issues.
"Self-regulation was not a good thing," he said.
Timonere said better regulation and high-end technology paved the way for a better future. He said there was little land in the city, other than the industrial park, for future manufacturing growth, but joint economic development agreements help the city which provides sewage and water for a potential growth.
Ashtabula Technical and Vocational Campus Superintendent Scott Wludyga said the school continues to work with businesses to refine programs to meet the employment needs of businesses as they grow. He said a new satellite program was opening at Lakeside High School to help students understand the connection between humans, machines, and the Internet, in addition to an engineering program at A-Tech's Jefferson campus. .
"We want our students to be at the cutting edge of technology," he said.