Downtown Las Vegas gets a new $20 million apartment complex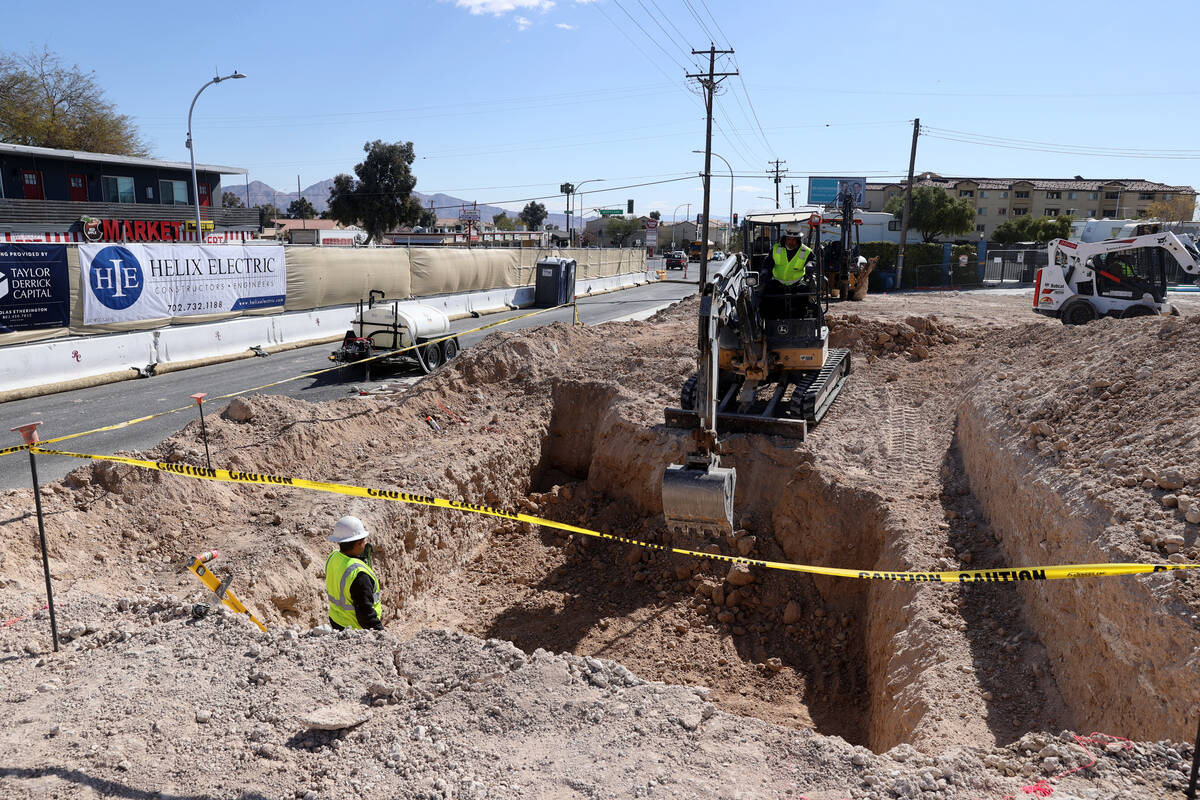 Developer Sam Cherry is underway on another downtown Las Vegas housing complex.
Cherry held a project launch event on Monday for a five-story, 84-unit apartment project at the southeast corner of Stewart Avenue and 11th Street. He has already paved the way and plans to open the approximately $20 million project in January.
This is the second Cherry-branded rental complex to be shared downtown, and it is expected to feature ground floor retail space, a communal kitchen, gym, courtyard and outdoor patio. 'observation.
Mayor Carolyn Goodman participated in Monday's event, tossing one of her mayor's poker chips — and one from her husband, former Las Vegas mayor Oscar Goodman — into the building's foundation.
The Fremont Street neighborhood has seen a huge commercial boom over the past decade thanks to former Zappos boss Tony Hsieh, who funded bars, restaurants and other businesses and became one of the most large downtown landowners.
The neighborhood has also struggled for years with blight, including vacant lots and shuttered buildings, though Cherry, managing director of Cherry Development, said demand for the downtown area was strong.
"You see a blight, I see an opportunity when it comes to improving a neighborhood," said Cherry, who added that his project was designed with "safety" in mind, including making it well-lit. and providing residents with secure access.
The units will be small — just 480 square feet each — and are expected to rent for $1,100 a month, Cherry previously said. The property is also within walking distance of popular Fremont Street locations such as the Fergusons Downtown food and shopping destination, Vegas Test Kitchen, and PublicUs restaurant and cafe.
Hsieh, through a side business originally called Downtown Project, built up an extensive portfolio of real estate in the Fremont Street area that became part of his probate case after his death in November 2020 of from injuries sustained in a fire in Connecticut.
Mayor Goodman told the Review-Journal on Monday that there has been interest in Hsieh's properties and that there are plenty of properties outside of his area for potential developers.
Highlighting Cherry's project, she also said, "We need at least 10 more as soon as he can do them."
Cherry opened the four-story, 63-unit downtown apartment complex in the city's Arts District in 2020. These apartments are also 480 square feet each, and the building is fully leased and has a list of properties. waiting, Cherry said last week.
Contact Eli Segall at esegall@reviewjournal.com or 702-383-0342. To follow @eli_segall on Twitter.