Climate credentials key as Westpac eyes green lending boom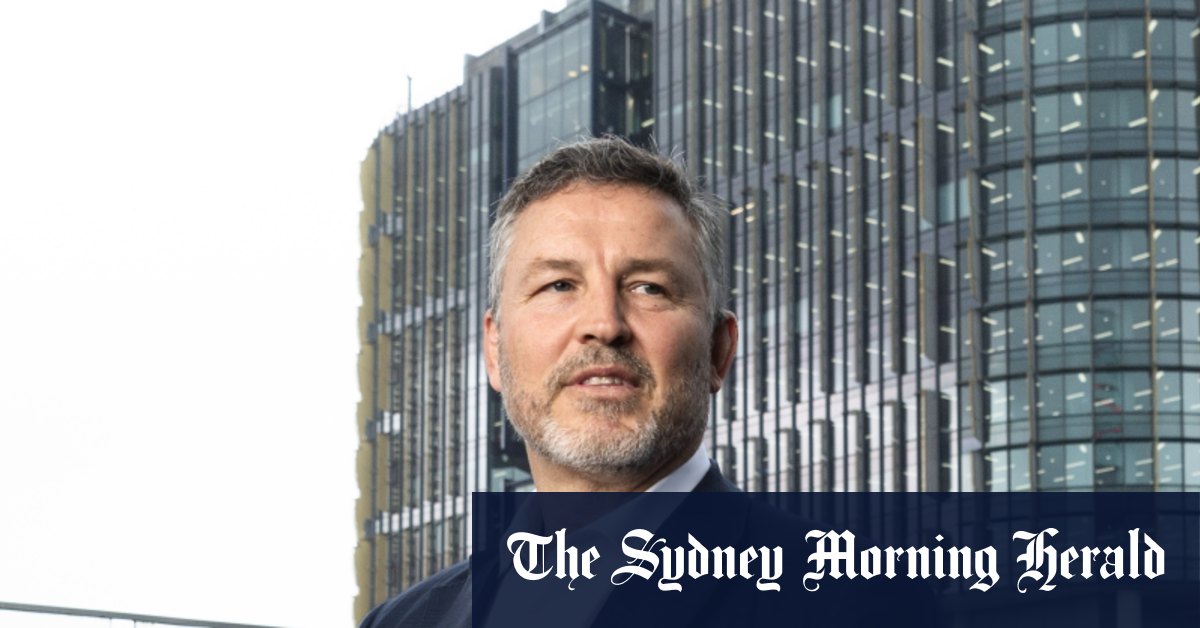 When Westpac chief executive Peter King presented the bank's results this month, he pointed to growth in sustainable lending and said the bank was talking to big-issue customers, and would have more to do. say about it in the middle of the year.
"For us, it's an opportunity to be that partner that helps people make the transition."

Anthony Miller, Westpac
Yet environmentalists and some investors say banks' ambitious climate commitments count for little when lenders continue to finance fossil fuel companies such as liquefied natural gas or oil giants. How does Miller respond to these criticisms?
Like big investors who prefer engagement with big issuers to divestment, Miller says banks need to work with "hard to cut" sectors to promote change.
"For us, it's an opportunity to be that partner that helps people make the transition. What we don't want to be is the entity that doesn't help hard-to-reduce industries transition and work on glamorous, nice, net-zero renewable energy capabilities – we want to be part of that, we are doing this.
"But the most important thing we can do is help the hard-to-shrink industry, the hard-to-shrink customers, the transition."
Loading
Sustainability-linked loans – which reward or penalize a client for achieving non-financial goals – are seen as part of the answer. Sustainable debt issuance, which also includes green bonds and social bonds, tripled in Australia and New Zealand last year to $44 billion.
Palmer, from Australian Ethical, says these types of loans can indeed serve a useful purpose – although there is a risk that they are 'frontage' unless they are linked to climate goals "materials". The Australian Securities and Investments Commission has also stressed that it will look closely for "greenwashing" in financial products, and Miller stresses the importance of unbiased data on a company's emissions.
Miller was appointed in 2020 to turn around the performance of Westpac Institutional Bank (WIB), which was once large but has significantly reduced its operations in recent years.
Last year Westpac wrote off all goodwill in the division to reflect the fact that it had become smaller and less profitable. On this, Miller says: "It reinforces the need to perform and bring WIB back to its position as a meaningful part of the portfolio and a meaningful part of the Australian market."
Prior to Westpac, Miller spent nearly two decades in investment banking, including several years as head of Deutsche Bank's Australian operations and a longer stint at Goldman Sachs. Miller, who is married to Gretel and has four children, has lived in Sydney since the late 1990s after attending the University of Brisbane. He is the eldest of six children and two of his siblings have competed in the Olympics.
"It's no surprise that we are seeing wage pressure emerging, perhaps the only surprise is how quickly it has come on."

Anthony Miller, Westpac
In managing the institutional business, Miller has an up-close view of some of Australia's largest companies and how they are affected by major economic shifts, including rising inflation, interest rates and wages.
He says the state of companies' balance sheets is "very good" and that customers are "very attentive" to the increase in staff wage demands, and are preparing for it. "It's no surprise that we see wage pressure emerging, perhaps the only surprise is how quickly it has set in," he says.
Institutional banks have also benefited from a massive wave of recent mergers and acquisitions spurred by ultra-low interest rates, and market volatility may also be a positive factor. Greater volatility is likely, Miller says, and deals such as the Ramsay Health Care bid show that there is still strong interest in getting deals done.
"While the number of announced deals has, I think, slowed down a bit, the level of discussion and consideration and potential deal activity still seems very, very significant."
The Business Briefing newsletter features top stories, exclusive coverage and expert opinion. Sign up to get it every weekday morning.