Ascendas REIT expands its logistics holdings in the United States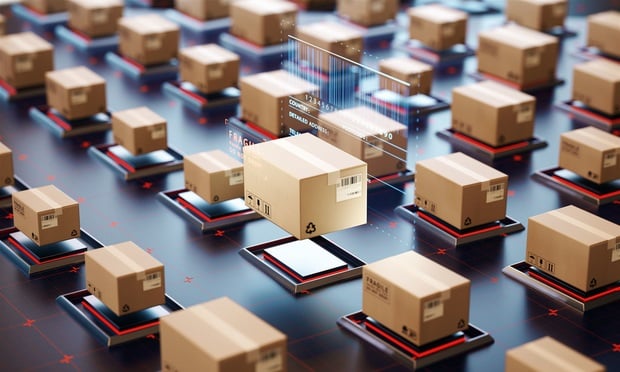 Ascendas Real Estate Investment Trust, Singapore's largest REIT, has acquired a 1.4 million square foot portfolio of seven industrial properties in the Chicago area for an estimated $99 million.
This is Ascendas' second major acquisition in the United States in the past year. Last fall, the REIT acquired a 2.1 million SF portfolio in Kansas City for $156 million.
Ascendas is a logistics real estate player established in Singapore, Australia and the United Kingdom. The REIT said its U.S. growth strategy is to buy well-located, busy last-mile assets.
Properties in the newly acquired Chicago portfolio range in size from a 579K SF warehouse in Rochelle to a 43K SF apartment building in Aurora, and include properties in the Chicago suburbs of Roselle, Glendale Heights, Bensenville, Alsip and Broadview.
Ascendas REIT purchased the Chicago area portfolio from third-party vendors BREIT Industrial HS Property Owner LLC, BREIT Industrial Canyon, BCORE Jupiter and Icon Pac Owner.
Ascendas said all of the properties in the acquisition are located in infill industrial submarkets of Chicago's thriving industrial logistics hub, which had a Q1 2022 vacancy rate of 3% and positive net absorption exceeding 8.1. million square feet.
Ascendas CEO William Tay said the portfolio is 100% occupied by 12 tenants with a weighted average lease expiration of five years. Tay estimated the value of the US REIT portfolio at nearly $1.7 billion, including properties in San Francisco, San Diego, Raleigh and Portland, OR.
In November, Ascendas made its debut in the US logistics market with the acquisition of 13 buildings in the Kansas City metropolitan area. Infill properties in the KC area are located in the South Johnson County, North Johnson County, Eastern Jackson County and Northland submarkets.
At the time of the acquisition of the KC portfolio, the properties were 92.6% occupied by 27 tenants.
The Ascendas REIT has a market capitalization of S$12.1 billion, owning more than 210 properties with strong positions in logistics, data centers and business/science parks, according to analysts drwealth.
In March 2021, the Singaporean REIT entered the booming data center market in a big way, paying over $300 million for a portfolio of 11 European data centers it purchased from Digital Realty Trust.
"Ascenda's tenants are well-diversified across all sectors, with the largest sector (data centers) occupying just 11.7% of its portfolio. Given this diversification, no Ascendas property represents more than 4.3% of its monthly gross income. This reduces any risk of tenant concentration," the analyst said.