Amazon plans to 'moderate' industrial real estate spending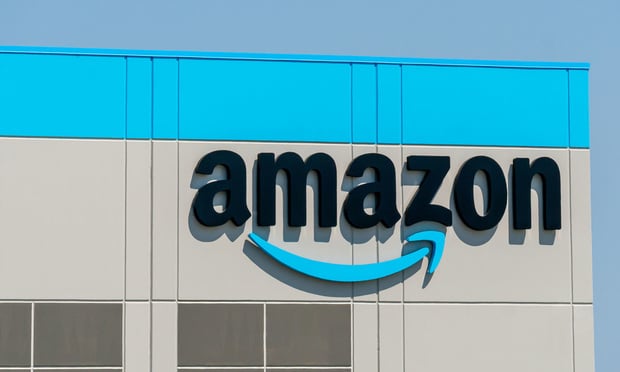 Amazon chief financial officer Brian Olsavsky has sent a strong signal to CRE investors that they should not rely on the e-commerce giant to boost industrial real estate markets in 2022 by buying industrial properties to use as last-mile distribution centers or taking up the lion's share of leased warehouse space.
On a Q4 earnings call with analysts late last week, Olsavsky said Amazon would continue to spend about 40% of its capital building networks and internet systems; 25% on transmission assets; and about 5% on office and retail construction, but that would reduce the 30% capital investment he has put into expanding execution capacity.
"We see that moderating," Olsavsky said, adding that Amazon's continued investment in expanding fulfillment capacity will be adjusted to match (rather than exceed) the growth rate of its underlying business.
The company will continue to build new distribution centers at a rapid pace to deliver on its promise of same-day delivery to Prime customers, but it is expected to reduce industrial property purchases and rental activity. Amazon spent about $25.4 billion on leased goods and equipment and $5.8 billion on bespoke fulfillment center development in 2021.
Amazon has fueled the rise of industrial warehouses as an institutional investment asset class over the past two years by leasing millions of square feet in industrial warehouses and gobbling up industrial properties in cash purchases for use as distribution centers.
Amazon rode a spree that saw the 25 largest U.S. retailers acquire 38 million square feet of leasable space in industrial properties in 2020, up from 18.8 million square feet in 2019. The spending spree boosted value industrial sector properties by 39% between October 2020 and October 2021, compared to average CRE property growth of 20% over the same period, according to data analytics firm Green Street.
In the Greater Boston area, for example, Amazon leased more than half of all new industrial construction in the area in 2020, pushing industrial rents up more than 10%. Shifting its strategy from leasing to buying industrial properties in 2021, Amazon opened 25 new delivery facilities by buying up warehouses ranging in size from 26K SF to 829K SF in suburban Boston.
According to Montreal-based logistics consultant MWPVL, Amazon is by far the U.S. leader in overall warehousing capacity, with nearly 350 million square feet of active space and another 125 million square feet in the works; Walmart is second with 147M SF. Amazon is the largest company owning industrial space in the United States with 78 properties covering approximately 84 million square feet.
Major U.S. retailers still rent nearly three times the amount of industrial warehouse space they own, but that gap is narrowing as Walmart, Costco and other retail giants increase their purchases of industrial space.