10 goals for Framingham in 2022 – Framingham SOURCE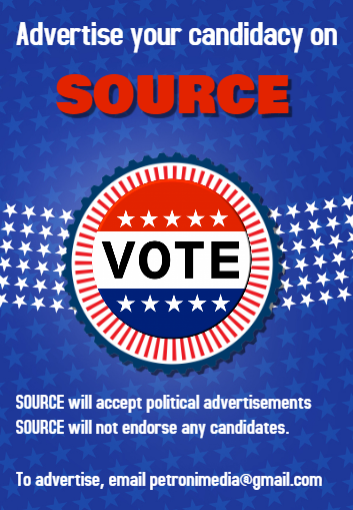 By Adam Steiner
***
FRAMINGHAM – The end of the year is a time of reflection for many of us, and a chance to look back on our successes and challenges – and most importantly, to identify opportunities for future growth and improvement. As a District 3 City Councilor, I have taken this role and opportunity to heart, and over the past few years I have asked for your help in developing goals for the coming year.
Above all, I will maintain my independence as the spokesperson for the residents of District 3. Every question and vote taken by Council is considered with the interests of our District in mind. I will work hard to balance the needs and integrity of District 3 against the larger goals of our city, but I will always remember that I am your elected representative and that I represent each of you.
It has been an honor for me to be your City Councilor, and I look forward to continuing our work together so that we can make Framingham the best place for all of us to live, work and raise our families. The last few years have been tough, and anything but normal. But there is a lot of hope and opportunity in the years to come. There is so much we can accomplish in the New Year, and as is tradition – and with the contribution of so many of you in District 3 – I once again put together a list goals to get us started:
We need to be creative to reduce the overall tax burden on our residents. There are untapped opportunities for innovative approaches to keep taxes affordable without sacrificing the services our citizens rely on to maintain our quality of life. In fact, moderating our tax burden helps us attract and retain businesses, and this commercial vitality reduces our dependence on owners to foot the bill.
Many areas of our district are at a crossroads in terms of development. Nobscot Square has been in transition for several years, with many promises made, some kept and many not kept. We must closely monitor the development and progress of this site and several others in our district, to ensure compliance and maintain the integrity of our neighborhoods.
Too many of our sidewalks and buildings are inaccessible, not only for people with physical disabilities, but also for parents, children and anyone who wants to walk around our neighborhoods and profit from our many local businesses. We need to do better, and that means putting funding first in our budget and demanding compliance with our permits to make our neighborhoods and our city more walkable and pedestrian-friendly.
Traffic is a priority for all who live in Framingham, and with continued development in and around our district, it is of particular concern to residents of District 3. In addition to making our town more accessible on foot, we must support and find initiatives to keep our traffic flowing with a minimum of interruptions without compromising the safety of our drivers, pedestrians and families. I'm especially concerned about the intersection of Nobscot Square during and after construction, the dangerous McAdams / Frost / Edgell junction, speeds on the long straight roads of Pheasant
Hill and Route 9 / Temple Street among many others.
Climate change is a looming concern that none of us can afford to ignore. Framingham has missed too many opportunities to embrace clean energy and improve the efficiency of all operations in our city. As we enter a new administration, Council and the new mayor have the benefit of a fresh start and must work together to reduce our carbon footprint. A comprehensive climate action plan should include alternative energy sources such as solar panels and heat pumps, energy audits, electric and hybrid vehicles, and charging stations, which are individually relatively minor changes. that can have a big impact, and we can't wait.
A unique opportunity to support our sustainability and transportation goals is the expansion of the Bruce Freeman Rail Trail through Framingham. The trail has the potential to become not only a recreation center for cyclists, pedestrians and dog walkers, but also a transport link that connects neighboring towns and the commercial and industrial areas of Framingham. It is not hard to imagine the trail being used to travel to neighboring towns and to explore not only Framingham, but also many of the bustling towns around us, and bringing visitors from these towns to our beautiful town. The discussion should go beyond purchasing the rail trail to include the vision for the future of BFRT and this discussion should include input from bumpers, local businesses, cyclists and walkers, and others.
Route 9 will always be a hub for our region, but it is inaccessible and dangerous for cyclists and pedestrians. With just one access point to safely cross over the road, we are missing out on an opportunity to make our city truly end-to-end walkable. In partnership with our state delegation, the council and incoming administration must work together to create an additional cross bridge for bicycles and pedestrians, and remove a major obstacle for many within our city limits.
In November 2020, Framingham voted to approve the Community Preservation Act, providing dedicated funds for the preservation and maintenance of open spaces, historic monuments, affordable housing and recreational land use. Thoughtful and careful use of these resources creates an opportunity to dramatically improve our quality of life, but we must be strategic in our implementation. A city-wide plan in conjunction with thoughtful development plans will preserve
our neighborhoods and our historic monuments while providing our residents with much-needed housing and accessible green spaces. As the planning for these funds continues in earnest, the Board, the CPA committee and the incoming administration must work together to ensure that we use these funds for the benefit of all.
We have many city owned buildings that are underused, inaccessible or unused. We need to have a thousand feet view of all of our assets and consider the needs of our residents, city employees and core functions to ensure that we are maximizing the potential of our city's real estate heritage. Together, we can collaborate on the thoughtful development and use of the buildings we have and ensure that we use the space we have for the services and functions we need most.
Perhaps more importantly, we must prioritize and address the immeasurable impacts of the COVID pandemic on our residents. No one has emerged unscathed, and the challenges many have endured will last a lifetime. Together, we must collaborate on policies to address the continued financial impact on our local businesses, our employees and many of our most vulnerable citizens. But well beyond our results, we must recognize the lasting impact that the pandemic has had on the socio-emotional well-being of so many people, especially for our children, students and older residents who have lost so much. important connections that are vital to their emotions. and mental health. It is our responsibility as city leaders to provide the resources to help everyone regain their balance as we continue to navigate this crisis and move beyond mere survival to help everyone really get on with it. flourish in our new normal.
***
Adam Steiner is the current City Council of District 3 and the current Vice-President of City Council.